过去的很多年,我们洗衣片OEM加工经历过多次洗涤业的革命,每一次革命都是千亿量级的市场,最早的80年代黑黄色的胰子,我们洗衣片OEM加工看到在无数中国乡村的河边,朴实的大妈,一块搓衣板,一块胰子,一盆衣服,然后是洗衣粉诞生了,你知道了,雕牌,汰渍,然后洗衣液诞生了,你知道了蓝月亮!现在,洗衣片诞生了,你知道了什么?你知道了漾晶洗衣片!
Developed countries in Europe and the United States and Japan, laundry films have long been popular, we found that China's industry is always known,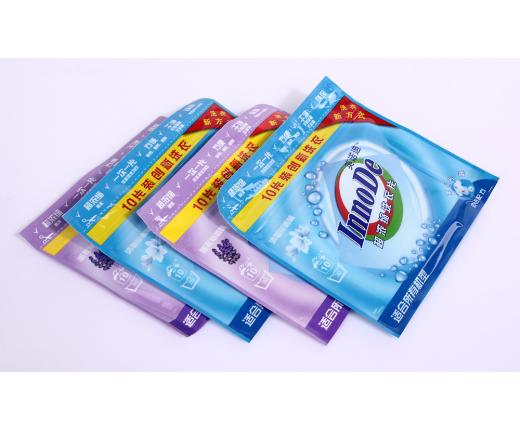 this is a natural law, any kind of spending habits, or technology, are first popular in developed countries, and then again Was brought back to China, the laundry film is the same!
Crystal Washing Tablets is by far the most convenient washing products!
The crystal is a solid structure, a piece of laundry 4g can be washed about 3 kg of clothes! Cleaning power is 6 times the liquid detergent, the weight is 1/25 of the laundry solution, we can imagine a scene, when we travel, just carry a few pieces of laundry tablets, you can always wash clothes!
It is the most safe washing product, water-soluble formula, small molecular cleansing more thoroughly, its PH close to 7, moderate not to hurt the hand, very suitable for hand washing underwear,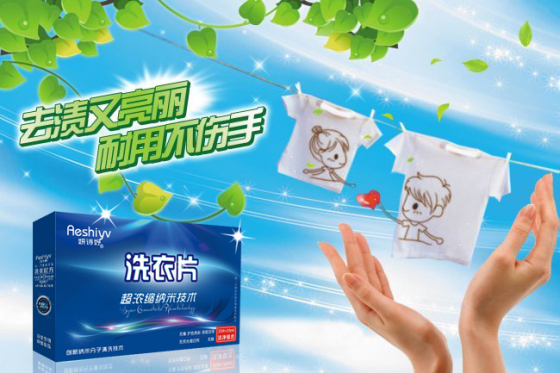 baby clothing. Green crystal laundry detergent is environmentally friendly detergent, can be completely degraded in nature, will not land, plants, water, air and so have the slightest negative impact,
washed clothes can fish, the environment is that each of us to survive, Enjoy the foundation, Yang Jing adhere to the environment-friendly development, but also advocate consumers under the same conditions preferred non-destructive cleaning of the environment.
Some time ago reported the blue moon fluorescent agent event, for the laundry liquid is a heavy blow! But for the non-fluorescent detergent film will be a new era!